YOU CAN LOOK GOOD & SEE GREAT!
Eye Glasses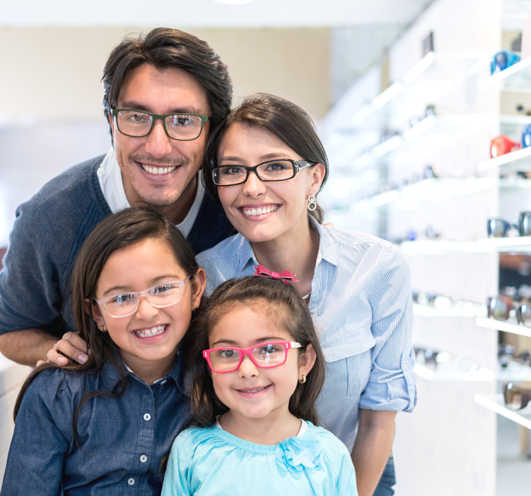 Our optical boutique is a treasure house. The newest and most flattering styles in eyewear are available, with over 800 frames to choose from. Being sensitive to all of our patient's needs, we stock a variety of high quality lines to meet everyone in the family's needs.
Stainless steel and titanium frames are the two leading materials that frames are being constructed out of. These materials are extremely durable, lightweight and hypoallergenic.
Our fashion eyewear specialist will assist you in selecting a frame that fits you, in order to obtain the best vision possible with your new prescription. Let us give you a make-over!  The opticians insist on using only the best and most technologically advanced ophthalmic lens materials. They specialize in fitting thin, lightweight lenses, progressive addition lenses (commonly referred to as "no-line" bifocals), polarized lenses and the new and improved anti-reflection coating.
Professional Eye Care Center is equipped with a fully automated and computerized laboratory so that we can offer you prompt and precise fabrication of your eyeglasses.
Contact Lenses
Professional Eye Care Center stocks hundreds of diagnostic contact lenses. You can have your eyes examined and, in many cases, receive your soft contact lenses the same day.
Our practice was selected by Vistakon to offer our patients the first ever disposable, bifocal soft contact lens. If you are currently wearing contacts with reading glasses over them, "monovision" contacts, or spectacles, you may be an excellent candidate for these lenses. Feel free to consult with our doctors to see if this option is right for you.